LHBC Church Visit Schedule
November 20, 2018
This off-season, Executive Director Kelly Preboski and Program Director Jon Davidson will be making church visits to get you signed up for camp and help answer any questions you may have about camp or our ministry. Visits will be before and after regular church service times. We look forward to talking with you!
11/4/18 St. John's, American Falls
1/13/19 Our Saviors, Twin Falls
1/20/19 Hope, Eagle
2/3/19 Good Shepherd, Pocatello & Emanuel, Blackfoot
2/9/19 Messy Church @ Hope, Eagle
2/10/19 Trinity, Nampa
2/17/19 Immanuel, Boise
2/24/19 New Day, Idaho Falls
3/3/19 First Lutheran, Idaho Falls
3/10/19 Shepherd of the Valley, Boise
3/17/19 King of Glory, Boise
3/24/19 Grace Lutheran, Mountain Home
3/31/19 Faith Lutheran, Caldwell St. Paul's, Ontario, OR
4/28/19 Redeemer, Boise & Grace, Horseshoe Bend
---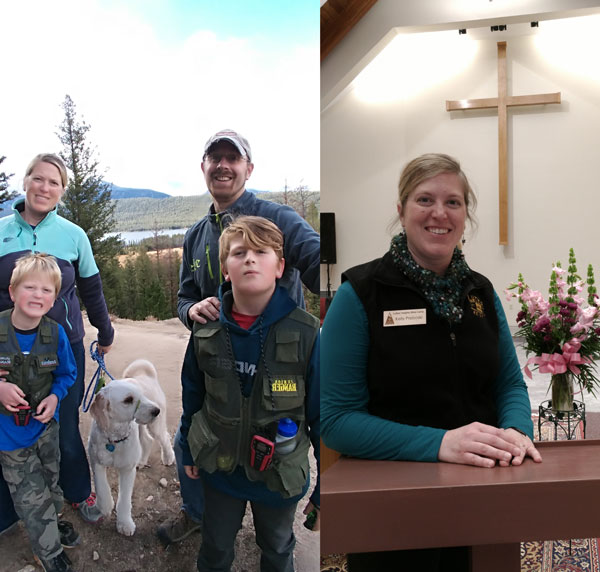 Kelly Preboski Selected as New Executive Director
August 2, 2018
Dear Congregations and Friends of Sacred Portion,
With a sense of God's great purpose for Luther Heights and its ministry, the LHBC Board of Directors is pleased to announce that Kelly Preboski will be the camp's new executive director effective September 16.
Kelly has served for nearly four years as Camp Director for Pine Lake Camp, one of three camps with Crossways Camping Ministry, a Lutheran Outdoor Ministry site in Wisconsin. Prior to this, Kelly has been an education coordinator and teacher for two ELCA congregations, a classroom teacher at a parochial school, and as a young adult she served nine years in outdoor ministry, beginning as a summer counselor and concluding as a year-round program director. She has a Youth and Family Ministry Certification from Wartburg Theological Seminary. Read More (pdf)